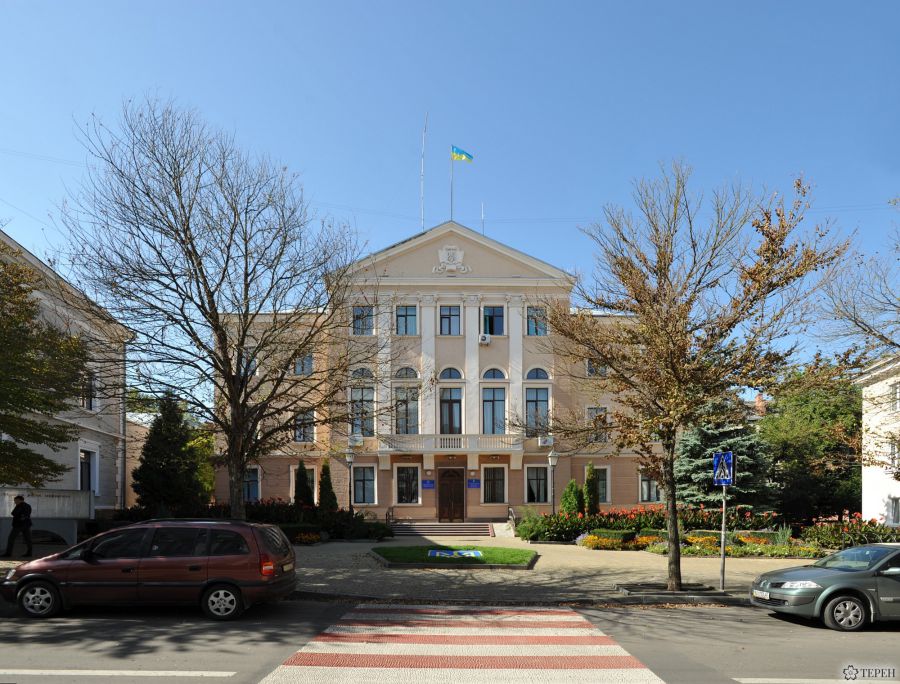 Ternopil City Council (TMR) is a local government body in the city of Ternopil.
Head of the Ternopil City Council: Nadal Serhiy Vitaliyovych
Secretary of the Council: Mr. Shumada Viktor Vladimirovich
The council consists of 42 deputies.
***
Ternopil city council is located in five buildings:
o Lystopadova Str., 5-6 (main building)
o Kopernika Str., 1;
o Taras Shevchenko bulv., 1, 3;
o M. Lysenko Str., 8 (Social Policy Management)
o Prince Ostrogski Str., 6 (Center for the provision of administrative services).
Details of the location of executive bodies, their schedule, functions and powers can be found in the heading "Executive Councils"
Address for sending correspondence, requests and information requests: 46000, Ternopil, Lystopadova Str., 6, +38 (0352) 40-41-26, e-mail: ternopil_rada@ukr.net
***
The main tasks of local self-government:
strengthening the foundations of the constitutional order of Ukraine;
ensuring the realization of constitutional human rights and citizen;
creating conditions for the vital needs and legitimate interests of the population;
development of local democracy.
In accordance with these tasks, the functions of local self-government are also defined, it means the main directions of activity of territorial communities, local governments for solving the problems of local self-government.
The most important of these are:
involving the population in solving local and national issues;
ownership, usage and management of communal property;
provision of integrated socio-economic and cultural development of the territory concerned;
provision of social services to the population;
ensuring legality, public safety, law and order, protection of rights, freedoms and legitimate interests of citizens;
social protection of the population;
protection of local self-government rights.
The powers and functions of the local self-government body are determined in accordance with the provisions of the European Charter on Local Self-Government, and are established by the Constitution of Ukraine and the Law of Ukraine "On Local Self-Government in Ukraine" and other legal acts.
Mission of local governments of the city of Ternopil: representation and protection of legal rights and interests of every inhabitant of the city; building relations between local governments and residents of the territorial community on the basis of mutual responsibility and further implementation of an effective model of local self-government to ensure the effective implementation of tasks to meet the needs and expectations of the city's residents.
Normative-legal principles of activity. The procedure of the city council, its bodies and officials is carried out on the basis of the Constitution of Ukraine, the Law of Ukraine "On Local Self-Government in Ukraine", the Charter of the Territorial Community of Ternopil, the Rules of the City Council and other normative and legal acts.